"Every day, leave it better than you found it."
This is one of the four guiding principles of Daraja Academy, a secondary boarding school I'm involved with in Kenya. I try to remember and apply this golden rule to my life every day. The world is both a beautiful and brutal place, so we all need to speak up for what we believe in and take action to create positive change. I do this by raising awareness and funds for Daraja.

Every girl has the right to learn; gender should not determine opportunity.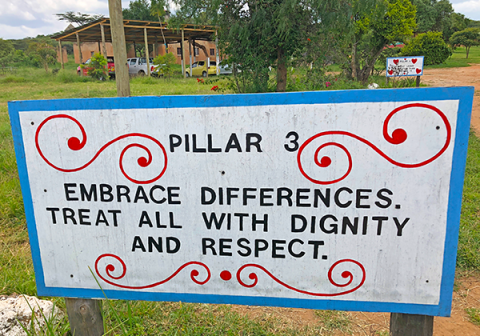 That's the belief behind the founding of the school, which educates and empowers impoverished but exceptional girls. For families living in deep poverty, access to education is already limited, but in developing countries like Kenya, sons are far more likely to attend school than daughters. And without a high school education, girls are often condemned to early marriages and pregnancies and are unable to get jobs that lead to economic self-sufficiency. Women still count for two-thirds of the world's illiterate, and in Kenya, only 48% of girls attend high school. It's not uncommon for poor families to marry off 12- or 13-year-old daughters to men three times their age, basically selling them for the price of a few goats.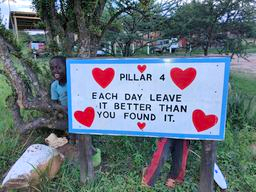 Many of our students live in slums or on the streets, working as maids or struggling to escape early child marriage. Thirty percent students have been forced to undergo FGM (female genital mutilation). But after attending Daraja, these girls are graduating from universities—including some in the United States—and working for organizations like the UN Population Fund and ActionAid. They're bettering the lives of their families and communities and paying it forward to become the next generation of community and global leaders.
All Daraja students receive four-year scholarships. For every girl accepted to the program, nine more deserving students are turned away. Our dream is to expand the school and give more determined and hard-working girls the chance to transform their lives.
For those of you who are curious, the other two pillars are:
Pillar 1 – Be accountable for the role you play at Daraja, neither neglecting it, nor abusing it.
Pillar 2 – Maintain open communication, speak honestly and listen effectively.