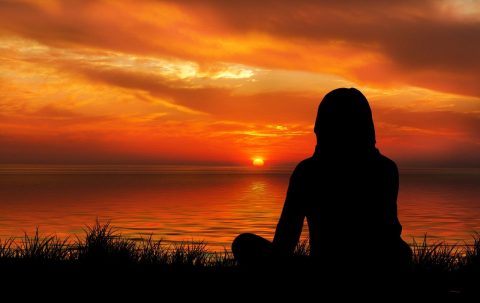 We writers love our tools. From software programs like Scrivener, Evernote, and Google docs to apps that block online distractions, we all swear by our systems. Some of us even write using treadmill desks and stability balls to keep our backs in shape. But have you ever considered adding a meditation practice to your writer's toolbox?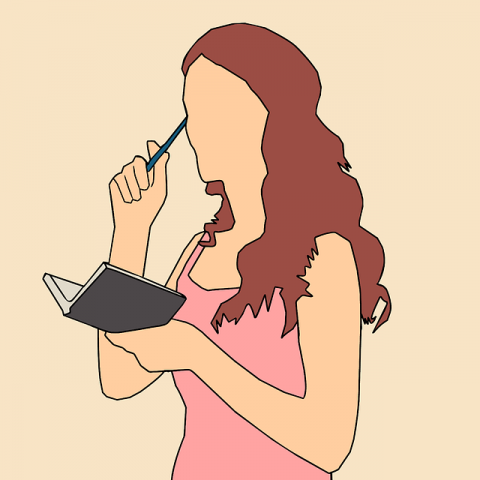 I'm always looking for a competitive edge. Will exercise, coffee, vitamins or a good night's sleep help me to write better? So, when I read that science has proven meditation actually restructures the brain, I was intrigued. After all, in Silicon Valley where I live, companies like Google, Twitter and Facebook have been offering "Search Inside Yourself" training for years. Classes like Neural Self-Hacking and Managing Your Energy make for lunch hours that "maximize mindfulness" and spark creativity.
So when a friend told me about an 8-week mindfulness mediation course offered by Teri Dahlbeck, an executive coach with a background in neuroscience, http://www.simplifiedcoach.com, I agreed to give it a try. Dahlbeck introduced me to the work of several meditation teachers, including author Sharon Salzberg. "The adult brain is capable of neuroplasticity—that is, forming new cells and pathways," Salzberg writes in her book, Real Happiness: The Power of Meditation. "Throughout life, the brain rewires and reshapes itself in response to environment, experience and training. And meditation is one of those brain-changing experiences."
Practicing mindfulness has nothing to do with New Age crystals, Tarot cards, religion or runes. It's simply a way of training our attention so that we become more aware of our inner feelings as well as what's happening around us in the outside world. There is no one right way to do it too; you can focus on the breath, a mantra, an image, do a body scan, etc. The important thing is that meditation cultivates three key skills: concentration, mindfulness and compassion—also known as lovingkindness. For writers, these brain-changing skills can have game-changing results. Here's why.
Concentration: Meditation helps improve our powers of concentration. Making it a daily practice reinforces habits of discipline and the ability to let go of distractions. If I'm stressed, the chatter in my mind often intensifies, robbing me of the ability to write. Niggling thoughts, worries and doubts flit like gnats in and out of my brain, blocking my creativity. So how do we find that heightened mental state known as "flow," where the outside world falls away and we feel alert and able to focus with laser sharp intensity? Meditation can help get us there, in part because it eases anxiety.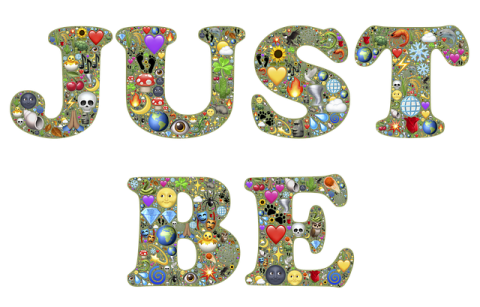 In a post ("7 Ways Meditation Increases Creativity") on the link between meditation and creativity in writer Jane Friedman's blog, author Orna Ross says, "It's not easy putting yourself out there, day after day, in words. It makes us a little crazy—vulnerable, edgy, raw sometimes. Meditation soothes those edges and creates a place of safety from where we can take risks." Ross, too, cites the science behind the claims. "Brain scans show that meditation reduces activity in the amygdala, where the brain processes fear. It allows us to become, as Flaubert suggested we should, steady and well-ordered in our life so we can be fierce and original in our work."
Mindfulness: Remember the adage, "show don't tell"? Mindfulness teaches us to observe our emotions and notice where strong feelings are felt in the body. I often ask my writing students, what did you notice today? My goal is to get them to slow down and focus on moment-to-moment awareness. To pay attention to what's going on in and around them, including how things smell and taste and sound. If we're nervous, for instance, how do we hold our hands or move our bodies? Do we bite our lips, grit our teeth, or jiggle our legs? Emotions are rarely a single, solid sentiment. Anger, for example, may also include feelings of frustration, helplessness, sadness and fear. Realizing this can help us all write better scenes.
"Try to have a direct physical and tactile experience as you're performing everyday activities," Salzberg instructs. "Feel a water glass against your hands as a cool hardness. When you sweep the floor, sense the exertion in your arms, the tug on the muscles of your back and neck."
With practice, my awareness too has begun to improve. I'm noticing how emotions like anxiety can cause my chest to swell up like an overinflated balloon. Or how the scent of a cup of chamomile tea and the steam rising in my face can cause my shoulders to drop and my breath to slow. The things your characters notice speak volumes about them. So, if you want to slip into someone's skin, practice focusing on "just this moment now."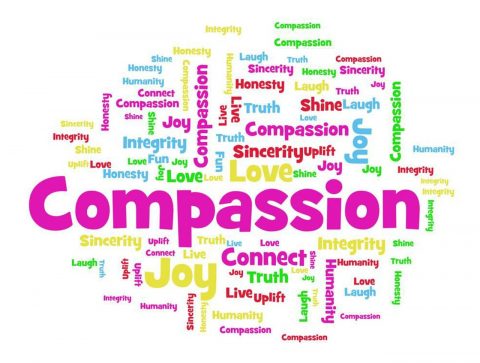 Compassion or Lovingkindness: In order to understand how our protagonists feel, writers must have empathy and compassion.
I believe that the best way to create authentic, complex characters, whose humanness readers can recognize no matter how badly they behave, is to walk a mile in their shoes. Meditation encourages us to extend this kind of lovingkindness to others as well as to ourselves.
Whatever our excuses are for not writing—or not succeeding at our writing—it's always tempting to throw in the towel. With other kinds of work, I know I can finish the job if I just put in the hours. But writing is different, because we can't force creativity. In meditation, I'm encouraged to be kind and gentle to myself even when I fail. Whether my distractions are positive or negative, I'm learning how to accept interruptions, gently forgive myself for wandering, and then keep on keeping on. "If you have to let go of distractions and begin again thousands of times, fine," says Salzberg. "That's not a roadblock to the practice—that is the practice. That's life: starting over, one breath [one page] at a time."
Namaste
---
This post originally appeared in VCFA's Through the Toll Booth blog.