In the book The Velveteen Rabbit, the stuffed protagonist wants nothing more than to become a real, live bunny. The odds are stacked against him, of course, but in the end the toy bunny's devotion to his beloved boy pays off, and miraculously his dream comes true. Fiction writers, like the Velveteen Rabbit, also want to become Real. So, when does this magic moment happen? The trouble is, too many of us believe we're not a Real writer until we've published a book.
Balderdash.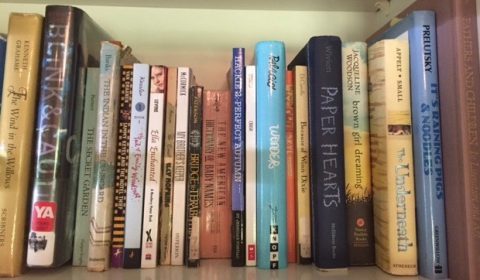 Traditionally published books are only one of many creative platforms available to writers today. To get you started thinking less conventionally, I've profiled three alternative options for getting published: podcast fiction, books for hire, and an app featuring text message thrillers. Two provide compensation; one does  not. However, they all can teach us valuable lessons about honing our craft, gaining visibility, and discovering new storytelling venues.
I.  Podcast Fiction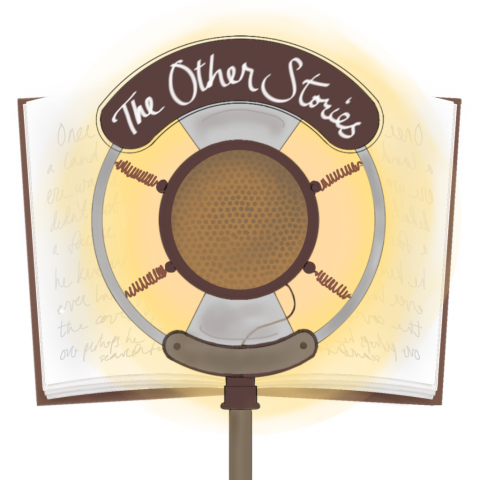 The Other Stories is my latest favorite find. In this weekly, professionally-produced podcast,  new, struggling, and already established writers can share their work and attract the attention of editors, agents, and readers.  The format works like this: authors read their 20-35 minute-length stories (up to 4,000 words) which are released with originally scored, background music and an in-depth interview with the host.
I talked with writer and film producer Rebecca Boeshaar about her experience with The Other Stories. Boeshaar's first published story, "Forgotten Nightmares," came out as a podcast on May 24th 2017. You can listen to her read it.
Helen: How long did the process take from first submission to published story?
 Becky: The process, honestly, took about a year. They showed interest in my story when I submitted it but recommended I cut it down significantly. With the audio format, shorter stories work better. So I edited the story down and re-submitted, and after several months they accepted it, and we set a time to do the reading and interview. From there, I waited a little over a month for the episode to come out.
Helen: What are some of the benefits of the podcast platform?
Becky: Firstly, it's free for the listener, so I think people are more willing to listen to a story from a writer they haven't heard of. Secondly, podcasts make it very easy to listen to a story while you're doing something else, driving, cleaning, working out. People can fit it into their schedules without too much trouble. And thirdly, I think the fact that I was reading the story added a fun, personal touch for people who already knew me and wanted to support me.
II.  Books for Hire:  
"Working for hire is another way to scratch that itch of being published," says VCFA grad Linden McNeilly, who started writing books for hire a few years ago. Nine books later, she's found success and satisfaction in that field.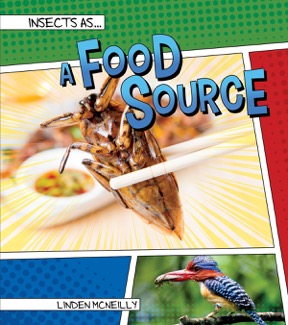 Helen: How did you get involved in writing books for hire?
Linden: A friend had an editor friend who was looking to expand her list of freelance writers. I sent in a resume and writing samples and got offered a contract for my first book right away.
Helen: Tell us a little about how the process works.
Linden: I write for an educational media company. They come up with books they want in a series, and the editor gets writers for each one. The contract includes all the structure: word count, reading level, page numbers, how many sidebars I need to have, and the back matter, like vocabulary, questions and websites that relate to the topic. The payment is set, too. You get paid a flat rate as soon as the book is designed and you've approved the PDF, which can be in just a few months.
 Helen: What have you most enjoyed about the experience?
 Linden: I love the challenge of writing within structures, especially word count and grade level. Taking complicated ideas and reducing them to their essence is great fun. I also love researching. I am glad I don't have to promote them or worry about sales. I love how quickly they become books (within about 6-9 months)! I am happy with how versatile I have become, writing for different grade levels and covering different subject matter.
Helen: Is there a downside?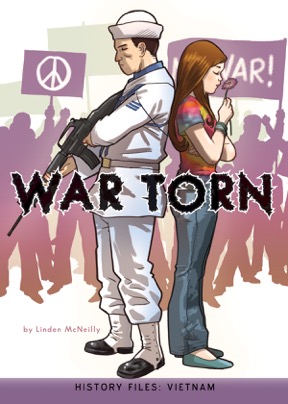 Linden: I'd like to do longer pieces [so I can] really dig into research. And there are no royalties with this kind of writing.
Helen: Has the experience of publishing these books changed  how you view yourself as a writer?
Linden: Well, since eight of the nine books I've written this way are nonfiction, I see myself as a nonfiction writer more than I used to. I see books come to completion quickly and get to work with a great editor. I get to pass out books to my grandkids and teacher friends. But I have lost some of my drive for my own projects. It's super hard to sustain interest in the long, slow, sometimes devastating march that is fiction publishing.
III.  Hooked: A Fiction App Featuring Text Message Thrillers
Want to polish and tighten your dialogue? Rev up your suspense? Get instant access to teen readers 24/7? If so, maybe the app "Hooked" http://www.hooked.co/press/ is for you. This Silicon Valley startup, launched in 2015 with the tagline "Fiction for the Snapchat generation," was the first app to feature short stories told entirely in the format of text-message conversations. According to the company, the app's been downloaded more than 20 million times, and the average 6-minute tale gets 100,000 reads! With a user age of mostly 13-24 year olds, 70% of which are female, this audience is a familiar and sought-after one for YA writers.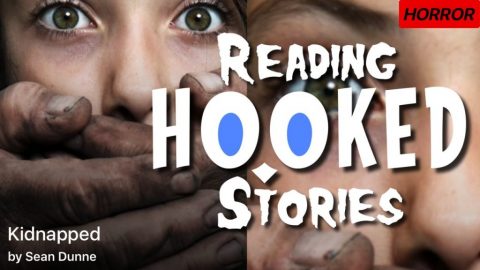 Hooked has a library of roughly 150,000 short and serialized stories, part of the growing phenomenon of mobile fiction platforms for teens. While the majority of stories are user-generated, the most popular material is from commissioned work, which relies on data-driven storytelling. (The app collects valuable nformation on the types of stories and specific cliffhangers that generate the most reads.)
These micro-dramas are not about great writing; the stories contain plenty of dreck. But as attention spans shrink and teens spend more time on their phones and on social media, I believe writers need to meet their target audience where they are. And this app gets a lot of things right.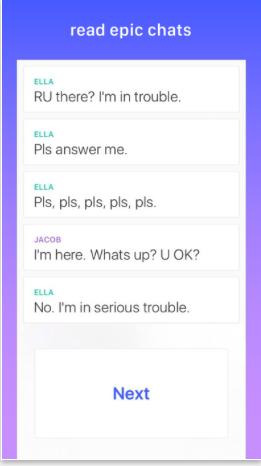 Like suspense. Stories need to hook readers from the start. To do that with nothing but tweet-length dialogue isn't easy, so authors must come up with intriguing ideas to get readers "tapping" to  turn pages.  And they do, because in every story I read, I was curious to find out what would happen. Founders Prerna Gupta and Parag Chord even echo advice my
VCFA advisors gave me when they say, "Every line has to either advance the story or advance the relationships," And also, "Every message [must be] a cliffhanger."
Tech-wise, Hooked also does something that no book can. It reminds you that you have a story waiting to be finished  by texting lines of dialogue that show up on your phone. I found that it isn't always easy to tell the difference between a real text message and one from the app's fictional characters.  Creepy? Maybe. But Brilliant? Absolutely.
So, will the next great novel be nothing more than a series of text messages? Right now, it's impossible to say. But the point is, we can't be afraid of technology. We have to be willing to think outside the box and have a little fun. After all, there are as many ways to be a writer as there are to tell a story.
---
This post originally appeared in VCFA's Through the Toll Booth blog.